Then it grew into something more. You will see that as we go along and I show more photos in my Part 2 post? It was an old one from the office, and the base was originally just plain black plastic.
Member's Exclusive Discount – Verve™ Stamps!
This close up will show the color a little bit better. Be sure to use colors that will show up on the black base. That part was a bit more difficult than I anticipated. It's a few steps The gemstone around the monogram was a ribbon buckle I found at Hobby Lobby.
I easily snipped out the center bar to make it work. I know there are several companies out there who make wafer thin dies to cut Rolodex cards And what a perfect way to use up your cardstock and paper scraps! Gotta love that!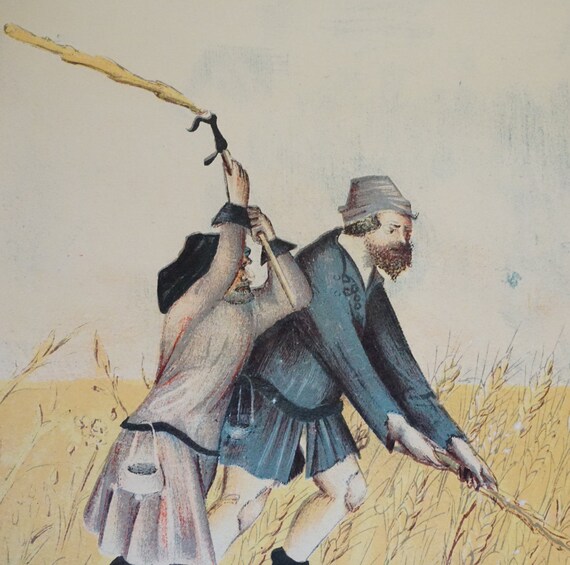 Use what you have, and just enjoy the process! Here are a few of the cards I made for her. Please note that I am not compensated by anyone in any way for any of these products. I'm just trying to make it easier for you to see what I used. The pin is from Maya Road, and the rest is bits and pieces from my stash. I cut up the image and just played with it. Oh, how I DO love Julee and her scripture stamps! I've about worn out the ones I have, and desperately need some new ones!!!
I didn't see it on her website, so it may be sold out or discontinued.
john hancock tower chicago coupons.
suzuki motorcycles deals?
Take advantage of our Stamp Connection coupon codes and discounts at checkout..
staples back to school printable coupons.
riya travel coupon code;
Most viewed;
Welcome to Bumbleberry Papercrafts..
This is made from a sticker I found at Hobby Lobby. I had to cut it up to make it work, but I love that verse, and didn't have a stamp for it. I probably bought it at Hobby Lobby with a coupon! If you follow the link you will see that it's the center of the smaller die.
... shelter from the speed of life.
caravan deals north wales.
photobox coupon ireland!
Pazzles Craft Room Login?
pandora deals september 2019.
May 26, 2008.
Stamp Connection discount code & promotion code October 12222?
This image is by Phyllis Harris from Unity Stamps. LOVE that stamp set, and I've used it numerous times. This stamp is in a Recollections clear stamp set called Prayer Sentiments. I bought at Michael's some time ago, but I think it's still available. This sentiment is from a sticker sheet I bought at Hobby Lobby. Lace and flower are from my stash. The background for this card was created using some Hero Arts flower stamps I've had and loved for ages! Surrender is my friend's "one little word" for I cut the shape using a Spellbinders die. The stamp is from Printworks, purchased at Hobby Lobby.
The flowers were made with a Martha Stewart punch. She has a whole line of stamps at Unity Stamps , and I love them all!
follow me here
For some reason Blogger won't let me upload anymore pictures, so I will be back later with Part 2 if there is enough interest. In the meantime, please ask if you have questions or comments about something I neglected to make clear. Just leave a comment for me here and I'll get back to you. I'm easy to find these days. Thanks for stopping by Posted by Unknown at Wednesday, April 08, 5 comments. Let's just say I have a more relaxed approach to life these days and leave it at that! This is a picture of my 5 grandchildren taken just last month. I think their personalities show through quite well in their expressions here.
LOVE that! I'm alive and well The last couple of months have been a bit "trying", I will admit. I've been super busy with closing the store and Christmas. I will admit that I am still learning to regroup after living in the fast lane for so long. But I can assure you that I finally have a grip, and life is good! It's all uphill from here! I hope to be stamping again soon. And I desperately feel the need to get out my Tombows and color something. Who knows I may even learn to use my Copics!
You can also find me at:
At any rate, I will be back then. Love and hugs to you all! Posted by Unknown at Saturday, January 14, 10 comments. Labels: Ramblings. Please be aware that there may be a slight delay in shipping due to the volume. Thanks once again Posted by Unknown at Tuesday, November 29, 0 comments. Labels: Announcements. Final Week My heartfelt thanks to each of you for such wonderful years and friendships. I treasure each and every one! I wish you all the happiest of holidays! Posted by Unknown at Sunday, November 20, 1 comments.
It was my first time EVER to visit there! It was also my first time in a private plane, my first limo ride, and my first time to attend a live musical production! I won't bore you with a lot of details, but I do want to say that if you have half a chance to see one of the Cirque de Soleil shows, DO NOT pass up the opportunity! Honestly, I couldn't pick a favorite! They were all absolutely awesome! I am going to share just one picture. I took it with my cell phone camera inside Caesar's Palace.
The architecture was amazing everywhere we went!!! But enough of that! All sales are final! Please be patient with me, as there may be a slight delay due to the volume. But I'm shipping as fast as I can! Posted by Unknown at Wednesday, November 02, 0 comments.
Collective Craft Haul May 2015 (Michaels, Joann's, Misti, SSS, & Verve Stamps)
I was invited to go with friends on their private plane to Las Vegas for a long weekend, and after much thought I couldn't think of a real reason NOT to go! I hope to add the others in the next few days! Wednesday, November 17, Good News! Thanks for coming to visit today! I have some exciting news to share with you at the end of this post! She challenged us to make a card using one of PTI's button sets. How is everyone? Did all of you PTIers survive the release last night?
I have to say that I am very glad that I have some birthday money to spend because with all those banners I have another card to share with you today. Labels: PTI , Verve. Thursday, November 11, God Bless You! I have quite a few things to share with you today and so this post is quite photo heavy! Last week I needed to make quite a few thank you cards and so I wanted to make a design that I could easily mass produce! Well, a one-layered card would have been perfect but I was feeling a little more ambitious than that, so I made quite a few small embellishments that I could layer on top of each other.
The first thing I started with were these:. Flutter Butterfly. Hawaiian Swirl Hawaiian Shores. Hibiscus Passion Hibiscus Burst. I hope you enjoyed the cards and rings! Labels: Button Rings , Verve. Hello everyone!! Sorry I've been MIA for a few days!!
Member's Exclusive Discount – Verve™ Stamps!
I have been busy working on projects and have neglected my blog!! I have a card to share with you today. Hi everyone!
A Homespun Affair: Publication Incentives.
coupon bertie county peanuts.
Please turn JavaScript on and reload the page.!
Just Add Ink Color Challenge Winner;
Thursday, November 4, Happy Anniversary! Today is my parent's wedding anniversary and I wanted to make them a card. I know, maybe not your traditional anniversary colors but that is why it is a challenge right!? I think it turned out OK! I stamped the medallions in VersaMark and then embossed them. The contrast of the white and black is so striking in real life. This makes such a huge difference! I used a PTI Fillable Frame die and stamp and cut the frame in half, stamped the sentiment on it and then tucked it under the bow.
Thanks again for stopping by! I hope you enjoyed this non-traditional anniversary card! I hope my parents enjoy it too!
Your Everyday Stamps
Have a nice day! Supplies all PTI unless noted. Paper: White, True Black. Labels: WPlus9.